Weather Conditions Along I-88
58°F
---
Schenectady, NY
12:48pm EDT -- September 23, 2023
Sunny
59°F
Wind: ENE 9 mph
Gusts: None
Visibility: 10.00 mi
Worcester, NY
1:15pm EDT -- September 23, 2023
Sunny
55°F
Wind: Calm
Gusts: None
Visibility: 10.00 mi
Cooperstown, NY
1:15pm EDT -- September 23, 2023
Sunny
55°F
Wind: NNE 6 mph
Gusts: None
Visibility: 10.00 mi
Binghamton, NY
12:53pm EDT -- September 23, 2023
Mostly Cloudy
53°F
Wind: E 8 mph
Gusts: None
Visibility: 10.00 mi
Predominant Weather Forecast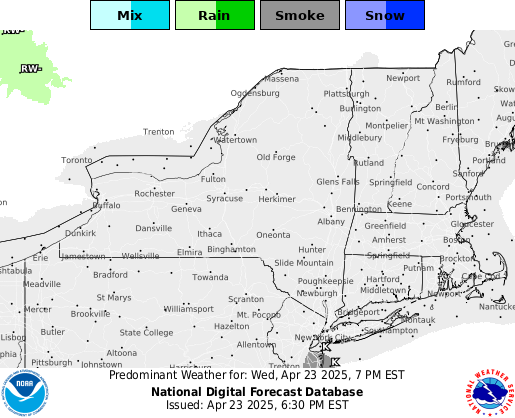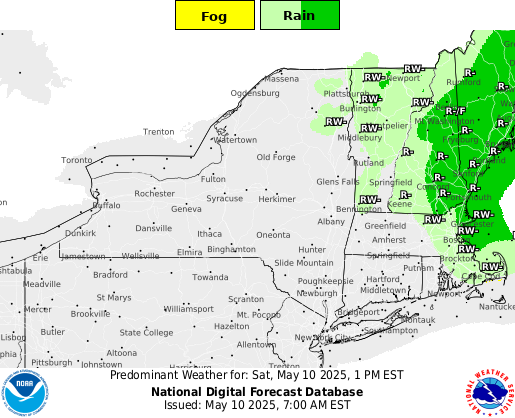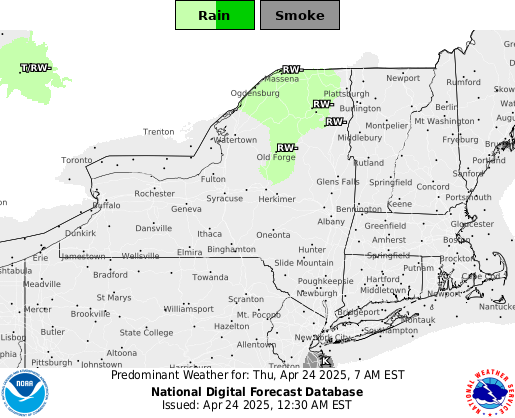 Temperature Forecast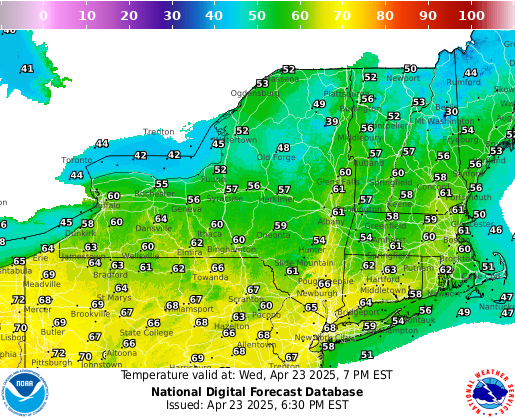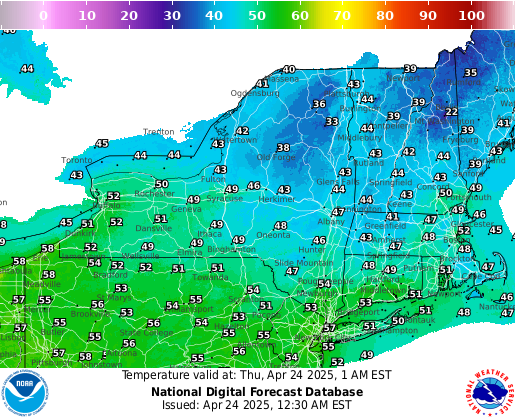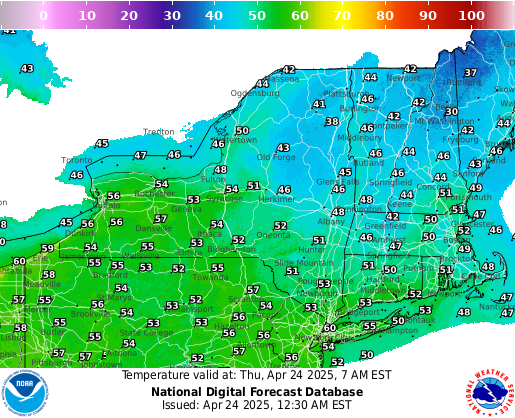 Winter Road Conditions
Road Segment
Road Status
Last Update
There are currently no road condition reports.
Clear and Dry: The entire length of the reporting segment appears clear and dry.
Wet Conditions: The segment is wet with liquid water from rain or fully melted snow.
Snow and Ice: Within the segment, wheel paths may be visible and there is snow, slush or ice on the pavement.
Severe Snow and Ice: Within the segment, the pavement is not visible. There is snow, slush or ice build-up within the segment.
Closed Portions: Within the reporting segment, there are no lanes open in one or both directions for a portion of the segment.
Not all segments of the interstate have conditions available.
Road conditions are updated at least every four hours during winter months and more frequently during storms.
Source National Weather Service / NYS Department of Transportation